N Gauge LU Rolling Stock

0-6-0 Pannier Tank Locomotive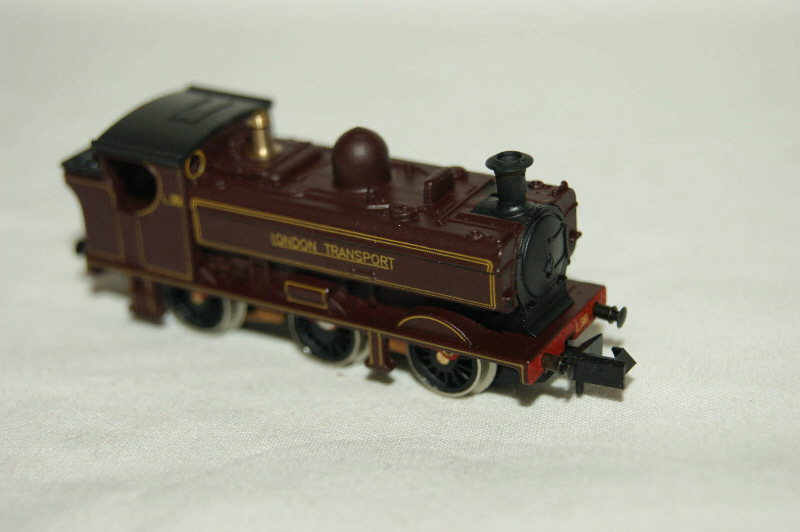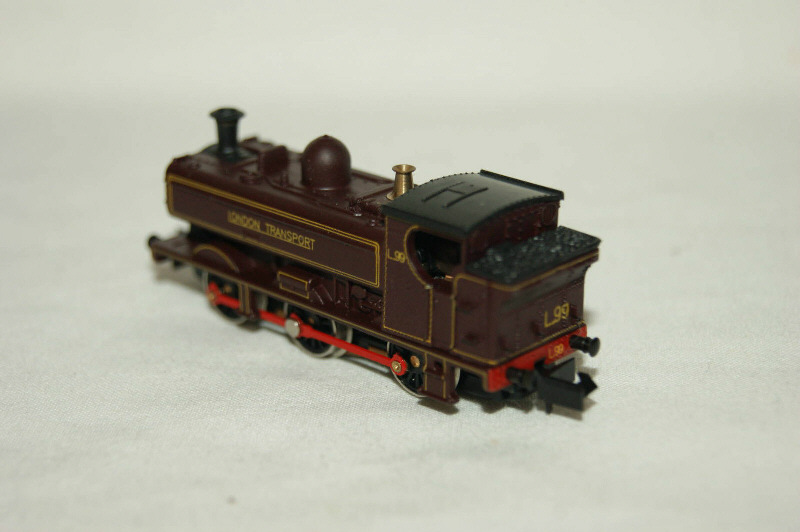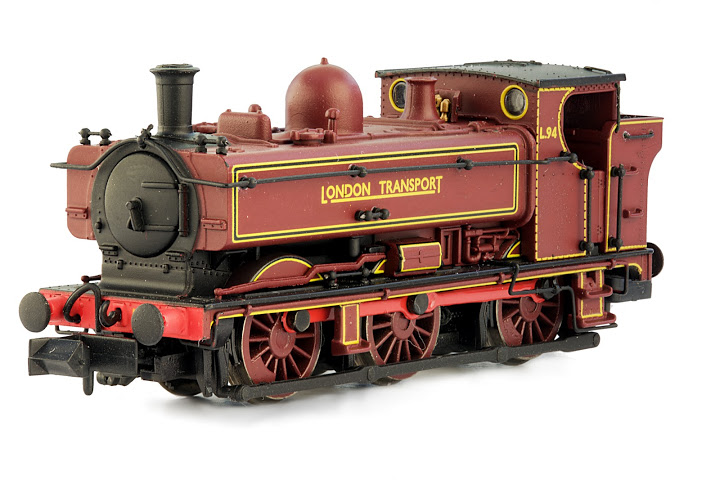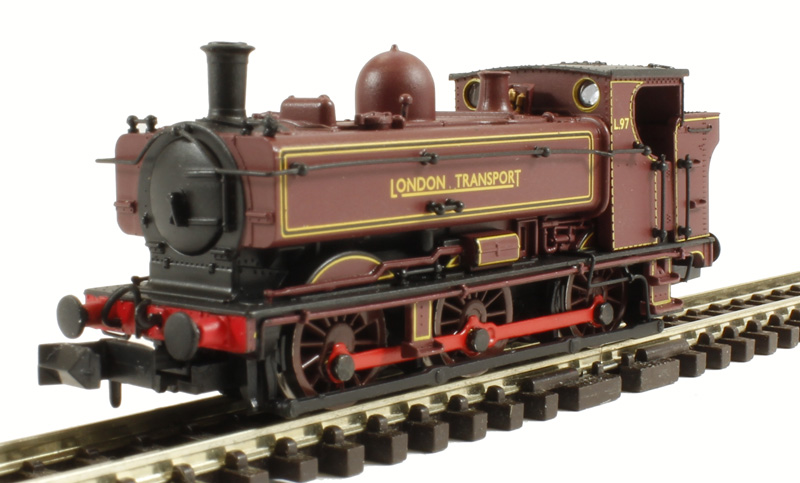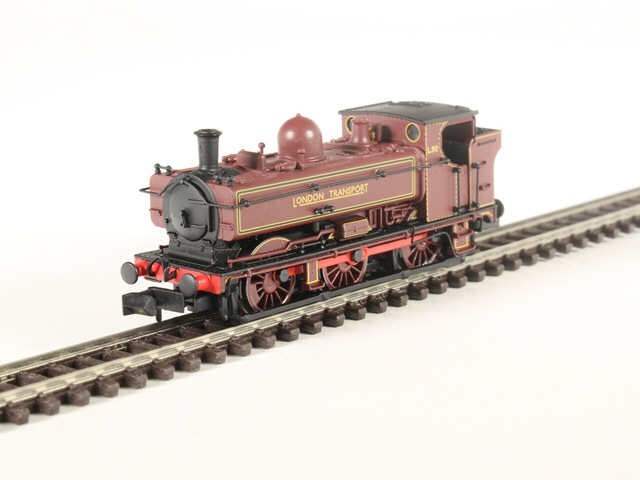 There have been several models of the ex-GWR pannier tank locomotives, but they have all been limited editions, so other than the last model which is still a stock item at the time of writing, availability is limited.

| Manufacturer | Loco Number | Model Number |
| --- | --- | --- |
| Graham Farish | L99 | LE-111A |
| Dapol | L94 | 2S-007-000 |
| Dapol | L97 | 2S-007-005 |
| Dapol | L90 | 2S-007-020 |
ex-NE/BR Brake Van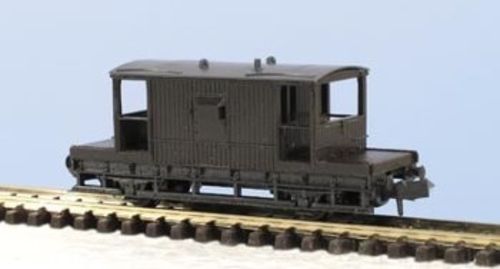 Models of the ex-NE/BR type brake van are readily available, but none in the correct livery so will need re-painting. I used the PECO KNR-28 kit as being the cheapest option !

Battery Locomotive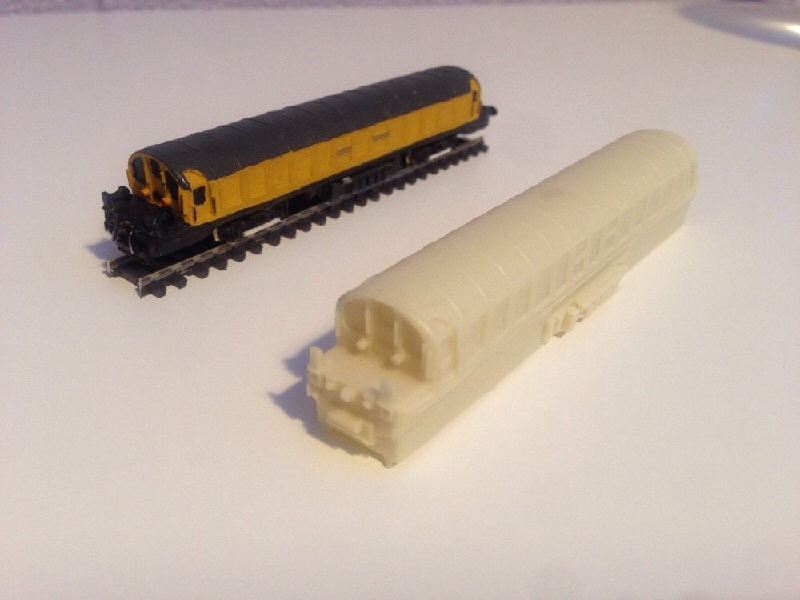 Parkside models produce a resin model of the Battery Locomotives, which uses a shortened Kato 'shorty' chassis. Unfortunately this gives an incorrect bogie wheelbase which makes the model look a little odd. It is also designed to not use standard rapido couplings.

Metropolitan Bo-Bo Electric Locomotive
Parkside models produce a resin model of this locomotive, which requires the chassis from a Life-Like SW8 american diesel loco. This chassis has directional lighting, which can be connected up with fibre optics.

1995 Tube Stock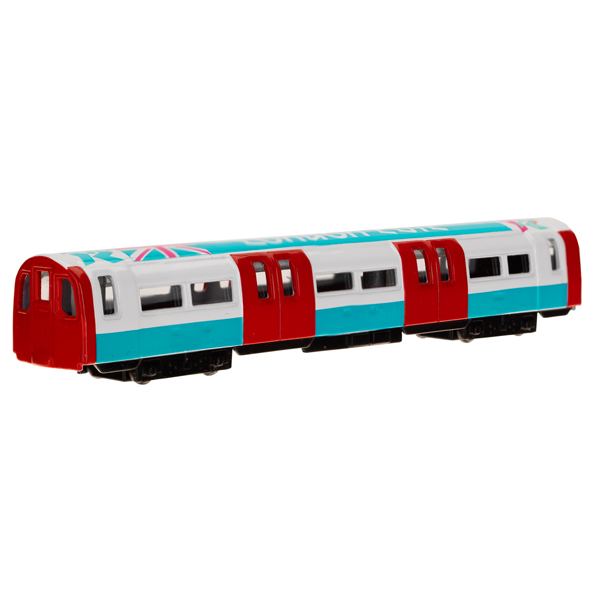 Corgi models produced a die-cast model of the 1995 stock for the olympic games, which is pretty close to N gauge, the scale working out at 1:142 as opposed to the correct 1:148. This makes the model about 7mm too long. The model was motorised using a Tomytec chassis, and the trailing cars fitted with Dapol coach bogies modified by the removal of the side detail, and with the original Corgi bogie sideframes thinned down , then glued in place.Wire hook couplings are used to semi-permanently connect up the units.

3 Plank Open Wagon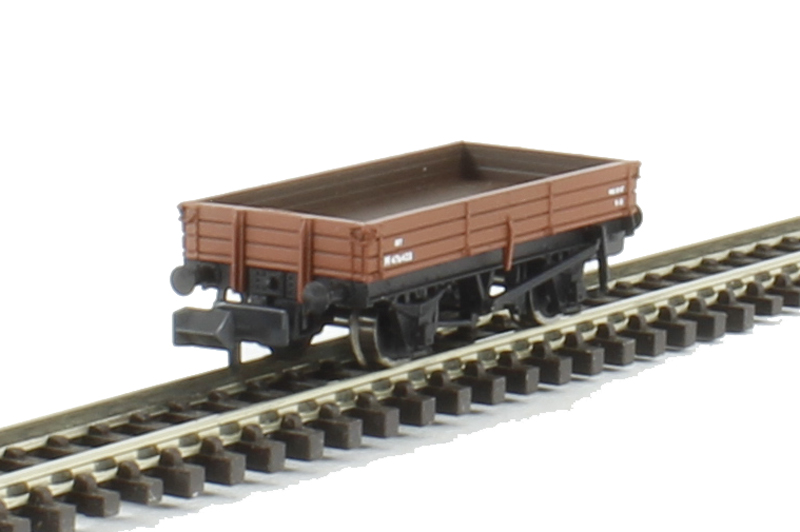 Graham Farish produce several variants of 3 plank wagon that can be repainted into LU livery. Unfortunately they are fitted with steel end stanchions and underframe rather than the wooden ones normally used on the ex Metropolitan railway prototypes.

5 Plank Open Wagon
Several 5 plank wagons are available which can be repainted in LU livery. The Peco KNR-40 kit is a cheap basis for a model. Radley Models occasionally have models available pre-painted in LU livery.

Flat Wagon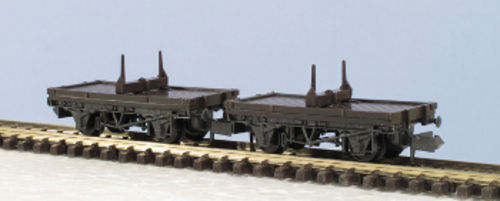 This model uses the Peco KNR-39 kit.

Hopper Ballast Wagon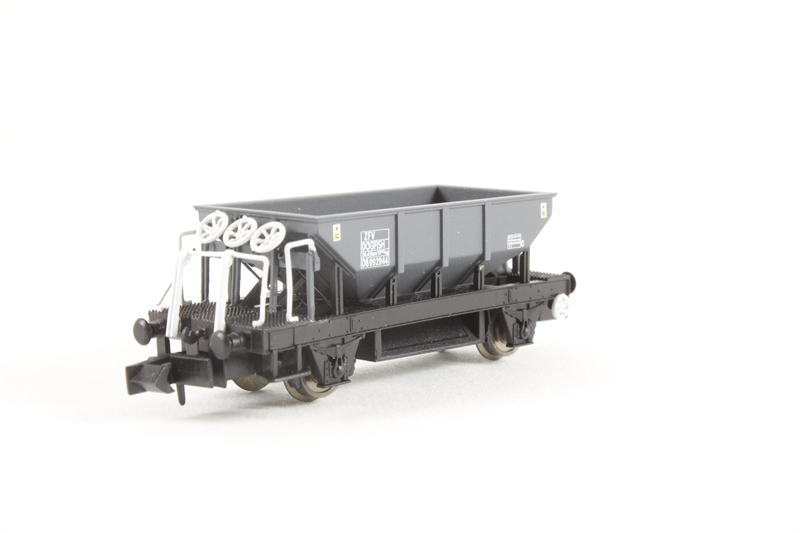 The ballast hopper used by London Underground is neither a Catfish or Dogfish type, but a sort of hybrid fitted with LU type buffing gear. Nevertheless the Dapol dogfish model can be repainted to a passable model.

30 Ton GP Wagon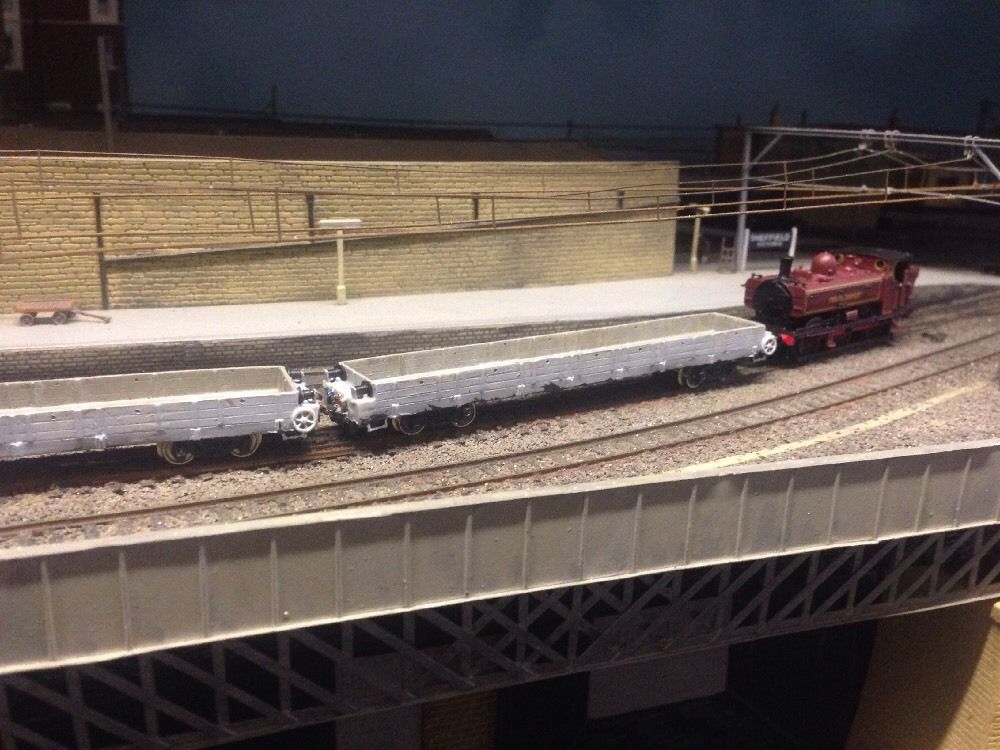 Parkside Models produce this resin kit of the 30 ton GP wagons. It requires the bogies from any Bachman US style wagon.

Page updated : 11 May 2016